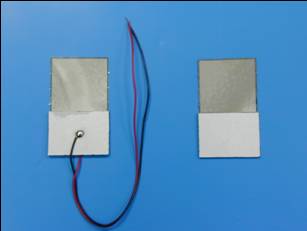 The Ultrasonic Vibration Micro Nozzle transducer is constructed using a piezoelectric ceramic material and metal foil, on which thousands of micro nozzles are formed. Using the same principle as an inkjet printer, this transducer atomizes water or liquids through a matrix of microscopic holes about 7-10 £g m. in diameter.
This ultrasonic transducer uses the siphon principle to draw small amounts of liquid to the surface of metal foil and then atomizes the liquid more efficiency than conventional ultrasonic atomizing transducers.
In conventional ultrasonic systems, a high liquid level must be maintained in the tank to cover the surface of the ultrasonic atomizing transducer.
Fine and consistent misted particle size
Adjustable misted particle size
No loaded liquids require as comparing with conventional atomizers
High atomizing efficiency
Less power consumption
High stability and durability
Humidification in refrigerated food displays and storage, living environments, and air conditioning plants.
Inhalation and disinfecting equipment
Humidification in industrial process control for lubrication, coating and etc.
Liquids dispensing systems